Our Staff
Our dedicated program and support coordinators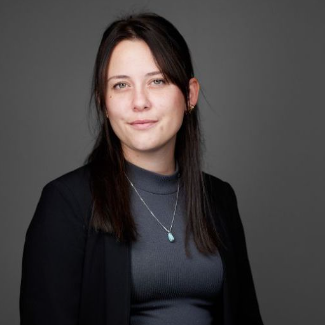 Brianna Robinson
brobinson@hbia.ca
Survivor Support, Group Facilitator & Peer Support Coordinator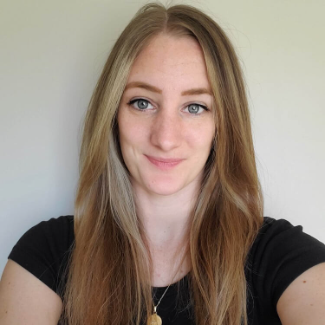 Alison Benning
abenning@hbia.ca
Spouse Support & Group Facilitator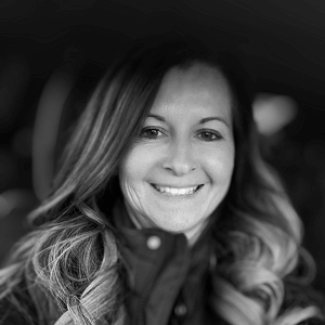 Leeann Corbeil
Leeann started volunteering with HBIA in 2012 and has sat on the Board of Directors since 2017. She is currently the Board President and Chair of the Fundraising Dinner Committee. Leeann's favourite thing about being on the Board is spending time with the people HBIA serves, and truly getting to know them. Her diverse work background has helped her gain valuable experience when it comes to helping people. She works as the COO at Synoptic and is the Executive Director for the National Chronic Pain Society (NCPS) non profit organization, where she gets to apply her love for helping people. Leeann has a passion for giving back to the community and working with charities focusing on children, poverty, ABI, chronic pain, and other vulnerable populations.
Jeff Laskey
Jeff Laskey has over 25 years of experience working in the brain injury community. Jeff is the Community Coordinator and Craftsman for Paradigm Rehabilitation and Nursing Services. He is a long-standing member of the 5K By the Bay committee, and has held the position of Vice President of the Board of Directors since 2019.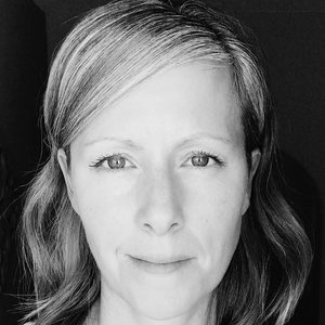 Rachel Willard
Rachel Willard has over 16 years of experience in brain injury rehabilitation. Rachel has worked for Hamilton Health Sciences for 15 years and currently works as an Advanced Rehabilitation Therapist for Acquired Brain Injury Community Services. Rachel has served on the Board of Directors since 2017 and has held the position of Secretary since 2019. Rachel is the Chair of the Education Committee which runs HBIA's Bikes, Blades, and Boards Program. Rachel is a founding member of this committee and has dedicated countless hours developing the program.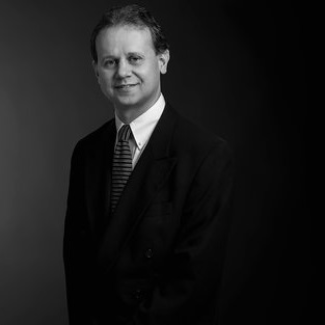 David Grebenc
David Grebenc is a Brock University graduate with a Bachelor of Business Administration and qualified as a Chartered Accountant. He works as a manager at Durward Jones Barkwell & Company LLP in the Economic Loss Quantification Group providing litigation support services since 2005. In his free time, David enjoys sports such as cycling and baseball. David has served on the Hamilton Brain Injury Association as Treasurer since 2014.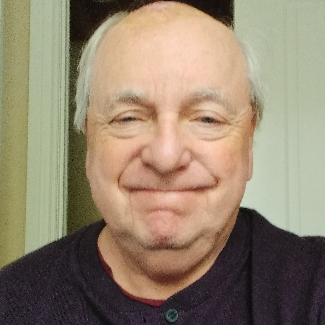 Dave Gaylor
Dave Gaylor had a chemical engineering and occupational hygiene professional background prior to sustaining a brain injury in a motor vehicle accident in 2000. As a member of the Board of Directors since 2005, Dave is committed to representing survivors, and currently represents HBIA at the Ontario Brain Injury Association's Ontario Advisory Council (OAC). Dave also serves as a Director on the Ontario Brain Injury Association Board of Directors. Dave is a founding member of Acquired Brain Injury Survivor Solutions (ABISS), an advocacy group dedicated to being a resource for other survivors of ABI received in an automobile collision. He has volunteered at Hamilton Health Sciences (HHS) Regional Rehabilitation Centre both on the ABI floor and the Patient and Family Learning Centre. More recently, Dave has become part of HHS's Patient and Family Advisor Group.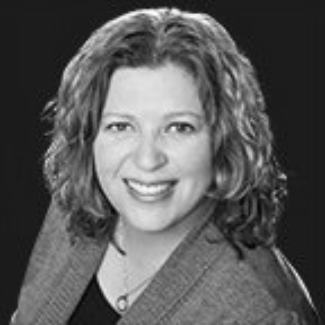 Dr. Cherisse McKay
Dr. Cherisse McKay, Ph.D., is a registered Clinical Psychologist and Neuropsychologist who works at Storrie, Velikonja & Associates, a private psychological practice servicing Burlington, Hamilton, and the surrounding area. She provides assessment and treatment services for individuals who have sustained acquired brain injuries, with specialization in traumatic brain injury. She has worked in outpatient, community-based, and inpatient settings over the course of her career. She is an active volunteer in the community as a board member of the Hamilton Brain Injury Association and Hamilton Medical Legal Society.
Carolyn Galand
Carolyn Galand has worked in the Acquired Brain Injury program at Hamilton Health Sciences for 25 years as a Therapeutic Recreationist and currently as a Community Intervention Coordinator supporting individuals and families following Acquired Brain Injury. She is the co-chair of the Annual Conference on Neurobehavioural Rehabilitation in Acquired Brain Injury. Carolyn has a long history of offering volunteer support to the brain injury community of Hamilton. Carolyn previously held a board position with Camp Dawn, a four-day camp retreat for brain injury survivors.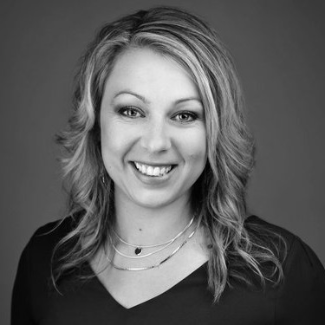 Angie Arkwell
Angie Arkwell is Managing Director and Co-Owner of Integra Medical Consulting. She has over 20 years experience in the legal, insurance, financial and risk management sectors having worked with law firms, their clients, treatment providers, insurance companies and brokerages. Angie is an avid fundraiser for many local support initiatives including food banks, women's shelters, Sick Kids Hospital, the Alzheimer's Society and various brain injury associations throughout Ontario. Angie also runs a not for profit community soccer league for 150 children each summer, allowing children to play without cost impediments. She is a mother to four rambunctious children and on her "down" time you can generally find her lost on a hiking trail, playing sports with her children or making her best attempts to connect with a golf ball on a course somewhere. Angie is currently a Director of the Hamilton Brain Injury Association.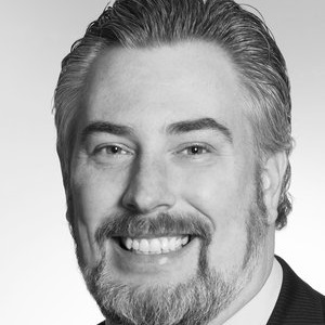 Jeffery Crannie
Jeffery Crannie is an experienced trial lawyer, having successfully appeared as counsel before all levels of Court in Ontario. Called to the bar in 2012, he has focused his career in personal injury and insurance matters. Jeff has focused his practice on acting mainly for those injured through the negligence of others and has acted for clients of clients hurt in motor vehicle collisions, slip and falls, medical, dental and legal negligence cases, as well as those who have wrongly been denied LTD, fire, flood, and theft claims by their insurance company. Due to his expertise, Jeff is recognized as a Certified Specialist in Civil Litigation by the Law Society of Ontario. Jeff is currently a Director of the Hamilton Brain Injury Association, helping to fundraise and guide the association in its efforts to support those living with Acquired Brain Injuries.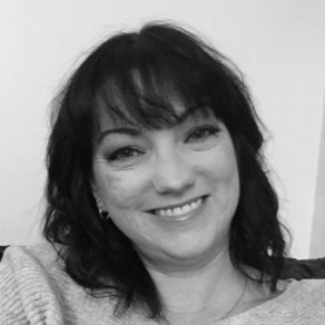 Tammy Villeneuve
Tammy Villeneuve, CFRE is the Director of Fund Development for Smilezone Foundation with over 17 years of fundraising experience. Tammy achieved her international designation of Certified Fund Raising Executive (CFRE) in 2019. Tammy is a passionate advocate for the non-profit sector and for those who commit so much of their time and efforts to support others in their community. Tammy has a wide range of fundraising experience including major gifts, grant and proposal writing, prospect research, donor cultivation and relationship management, strategic plan development, staff leadership and mentorship and in growing a grass-roots organization to meet a national need. Tammy has supported organizations such as Hamilton Health Science Foundation, YMCA Hamilton, Burlington, Brantford and the Victorian Order of Nurses (VON) for Canada. Tammy brings a strategic and holistic approach to the HBIA with a heart-felt connection to our mission.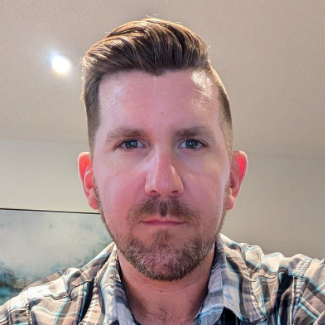 Michael Buchok
Michael Buchok is a software and web applications developer and founding partner of North Drive Technologies Inc. CEO of Web Cyte Development Inc., and CTO of Step Heroes Inc. Prior to his career in I.T., Michael was a Legal Assistant with a primary focus on Accident Benefits and Personal Injury Law. With over 8 years experience in web applications development and having experience organizing a variety of events while employed as a Legal Assistant, Michael lends his experience to enhance the capabilities of not-for-profits and charities who could benefit from his technical skills. Michael donates his time to advise and build software and web solutions to the benefit of the HBIA and other not-for-profits and charities.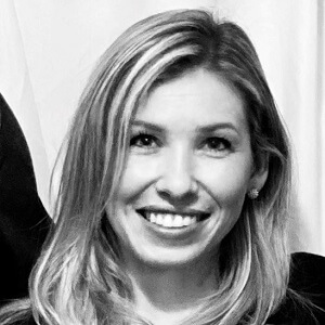 Sabrina Seibel
Sabrina L. Seibel is a lawyer at Virk Personal Injury Law. Her practice concentrates solely on personal injury litigation resulting from motor vehicle accidents, occupiers' liability, medical negligence, and claims for long-term disability. She represents seriously injured individuals and has seen first-hand the impact that brain injuries can have on individuals and their families. Sabrina grew up in the Hamilton area. She received her Bachelor of Arts (Honours) from McMaster University. She received her Juris Doctor from the University of Ottawa. She is a member of the Hamilton Law Association, Hamilton Medical-Legal Society and Ontario Trial Lawyers Association. She currently sits on the Board of Directors of the Hamilton Brain Injury Association.
Platinum Sponsor
Gold Sponsors
Silver Sponsors
Address
B-20 King St. W.
Stoney Creek, ON L8G 1G8